I've watched countless episodes of TLC's
Say Yes to the Dress
and
I Found the Gown
and if you have too you'll know that sometimes the women on the show start crying when they have found the right dress or they are really picky about what they want and don't like anything, or they have a really opinionated entourage. Dresses also range in prices in North America. You can go from something super affordable at a few hundred dollars at
David's Bridal
to a dress that costs ten thousand dollars at
Kleinfeld
for example.
As I mentioned in this
earlier post
, having a great venue and the right photographer are the two most important aspects of the wedding for me. Although I've dreamed of having a gorgeous
Monique Lhuillier
,
Jenny Packham
or
Amsale
gown, I knew that wasn't going to happen and that was ok. I didn't want to spend a large amount of money on a dress that I was only going to wear once but I still wanted something that I would love and feel comfortable in. I was pretty open going into the whole wedding dress shopping process. I knew I wanted something simple with some detail, I did not want a corset back, I didn't want a huge ball gown, and that was about all my requirements!
I have been to three bridal shops here in Copenhagen. The first place I went to was
Copenhagen Bridal
right around the corner from Vesterport Station. It was a spacious store and they had a variety of gowns hanging on the racks.The sales person knew what cuts would look good on my petite frame and it was so nice to rule out all of the other cuts and styles that just wouldn't work on me. I tried on some really beautiful gowns with illusion necklines from a Spanish label at Copenhagen Bridal. However, she never asked me what my budget was at the start of the appointment so when I found out how much the dresses with the illusion necklines cost, I knew I was not going back to that store. The three dresses that I liked the most from there ranged from eleven to fifteen thousand crowns. It's always so hard because I still convert crowns back to dollars and for fifteen thousand crowns, or about three thousand dollars, I could definitely find myself a Monique Lhuillier gown in the States.
Then I scheduled two appointments for last Saturday. The first one was at
Nicolai Brudekjoler
by Nørreport. They were having a big sale after New Year's so I thought it would be good to check out what they had. My appointment was at ten o'clock in the morning and when we got there, there was already a line up. While I was at Nicolai, I tried on both sale gowns and some dresses from their new collections. Honestly, I don't think I would buy a sale gown. The dresses on sale were their out of season sample gowns and a lot of them were really dirty after having been touched and tried on by many brides. And unless they had a sample gown in your size, major alterations would have had to be done. The sale gowns started at about five thousand crowns. I also tried on some gowns from their new collections but nothing really stood out to me. I spent an hour at Nicolai and must have tried on at least ten gowns a lot of them differing in style. They were nice, but nothing really special. If you are looking for attentive service, space, and some time to think between each of the dresses you have tried on, I would avoid Nicolai Brudekjoler while they have a sale going on.
And finally, I went to
Lucca
just off Strøget at Nikolaj Plads. Tina from
Traveling Mama
had mentioned walking past this store a few weeks ago and so I looked them up. I really liked the collections that they had on their website and there were a few dresses that I knew were my style and what I was looking for. Before going to the appointment at Lucca, I had an idea of what their prices were because some of
their retailers
had posted the prices on their websites. They are much more affordable and more within my price range. Out of the three bridal shops I have been to in Copenhagen, Lucca had the best service. I went shopping that day with the fiance's mom and my friend
S
and we were taken into a large private room. There was a huge couch, some dresses hanging on a rack, they had snacks and drinks at a bar which one of the assistants would bring in to you, and we had a really great sales person helping me out. The store was really busy full of teenaged girls and their moms looking for confirmation dresses but we were totally secluded from all of that in our private room. Lucca designs and carries their own line of dresses and they really put a lot of thought into the detail and the practical aspects of their gowns. They are also more flexible and willing to negotiate on prices if you are working within a certain budget. If you're looking for a wedding dress in Copenhagen, I would definitely pay Lucca a visit.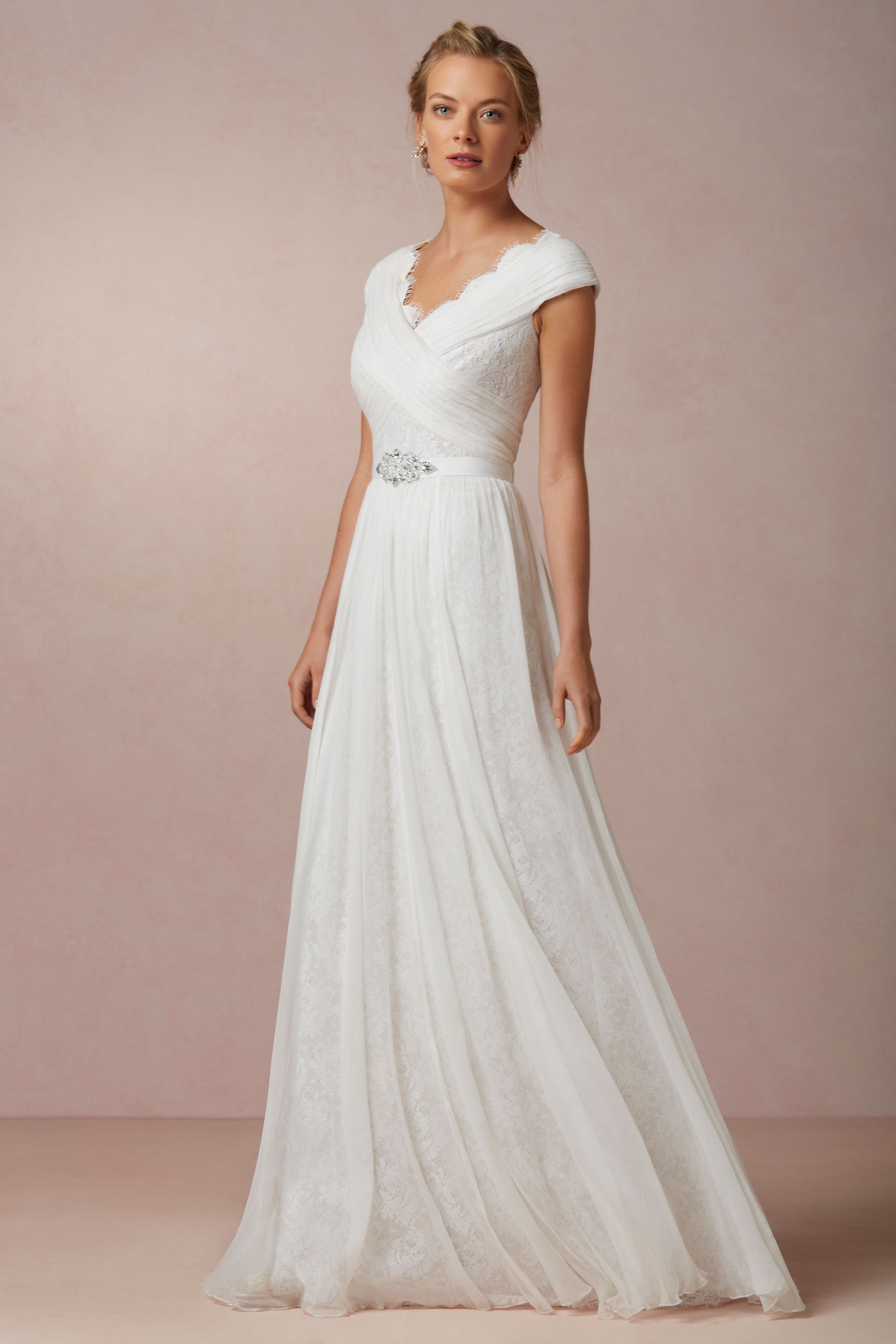 After visiting three stores, emailing a few dress makers here in Copenhagen, and scouring the internet for gowns I could buy online, I can say that I've bought my dress! (I'll show you guys after the wedding!) The dress I've bought resembles a particular designer that I love, it is very elegant and regal feeling (at least to me!), and it didn't break my budget. I didn't have one of those crying moments, but after trying it on and trying on other dresses after it, I just knew that it was the one. You know your own style and once you've found it, you just keep going back to it! The dress has been ordered, the fiance has also picked up his suit and now we just have to wait six months to finally get to wear them!
What was your wedding dress experience like? Did you find the dress right away? Did you end up getting the dress you thought you would?
1
/
2
/
3
/
5